A piling template fit out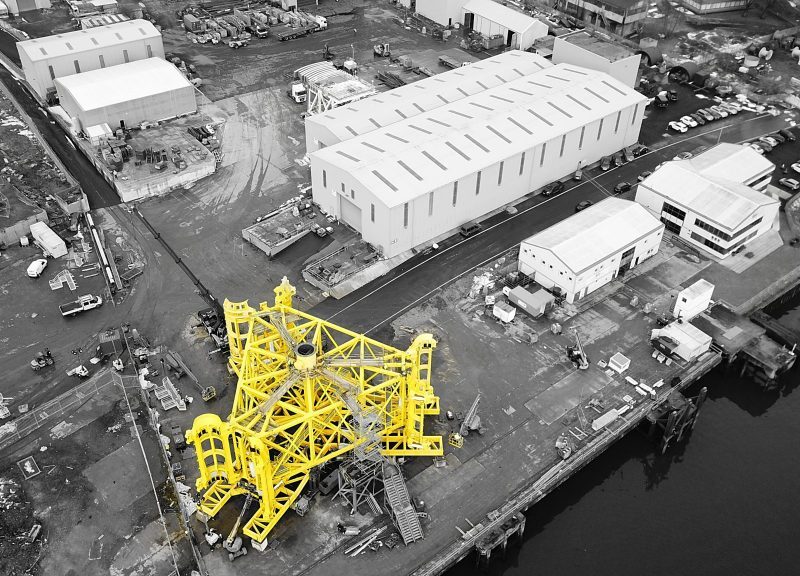 Project:

Fabricating a piling template to the client's required conditions and parameters. This project was carried out from design to completion in-house across both WD Close sites.
Fabricating equipment for accurate piling offshore operations.
WD Close were contracted to fabricate a 520te piling template which consisted of:
Mudmat approx. 25mts rad
Frame: Triangular structure 25 x 25 x25 x 12mts high
3 off gates: These gates were hinged to the main frame and opened and shut using hydraulic rams
The fabrication was carried out over both the facilities with final assembly of frame and mudmats being completed in the main fabrication hall at Carville.
The 3 sub-assemblies were put together alongside the load-out quay using a heavy lift crane.
We facilitated our clients in the fit out of the template, supplying cranes, access and personnel.
The final template, weighing circa 620te was loaded onto an ocean going barge via SPMTs.
To gain an insight into our fabrication processes, view our other case studies.