We take great pride in the development of our apprentices. Being a family-run company, we appreciate the time and effort that goes into developing the skills and discipline of the younger generations for the future of the company and their families.
Since starting the partnership with Newcastle College we have taken on 40 plus apprentices along with our first female welding apprentice Courtney who has gone on to win the TWI apprentice of the year award in June 2022 and continues to show consistent improvement and a good work ethic.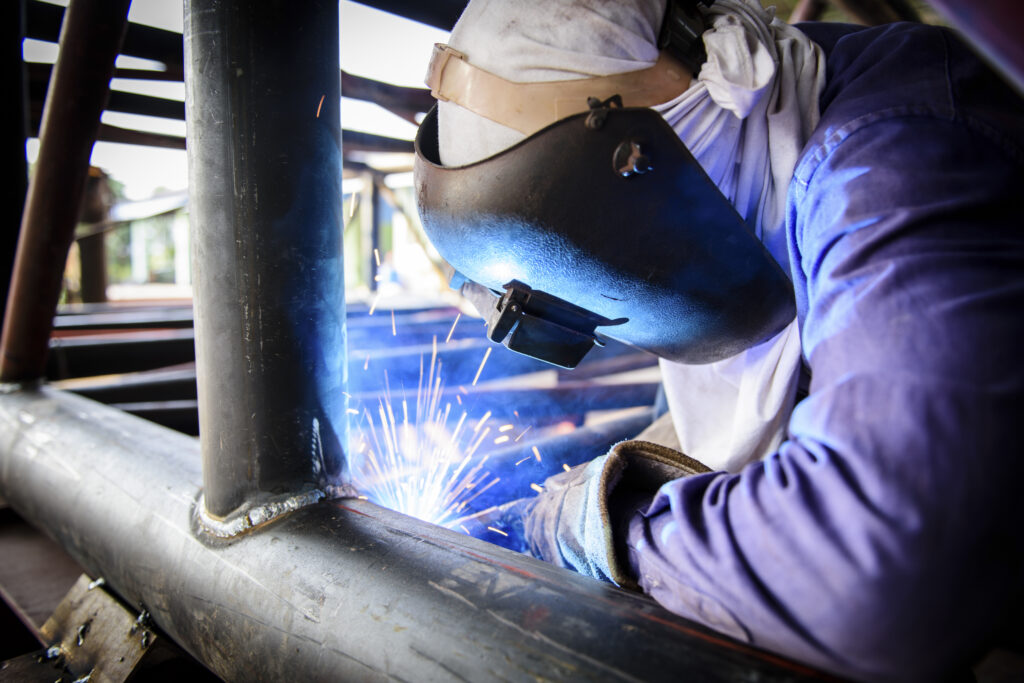 We are currently offering the following welder apprenticeships via a 5-year partnership with Newcastle College:
Multi-Purpose Welder Apprenticeship City & Guilds Level 2 Diploma
Gaining fabrication skills that can be used across industries, the Multi-Purpose Welder Apprenticeship arms you with practical, hands-on experience of sectors including marine, oil & gas, defence and more.
Producing components for subsea and marine vessels, this apprenticeship will give you an insight into what life is like in the fabrication industry.
You will be supported by experienced tutors and gain an invaluable understanding of welding equipment. Utilising common arc welding processes, you will produce joints that meet quality and safety standards, ensuring that all components are functioning correctly.
If you are looking for a challenge and are seeking to develop technical skills in welding and fabrication, then this practical apprenticeship could be the ideal stepping stone into your dream career.
To apply for Newcastle College's welder apprenticeships, click the link below:
https://www.ncl-coll.ac.uk/courses/775000646350981/multi-purpose-welder-apprenticeship
Engineering, Fabrication & Welding – Level 1
This course will help you gain basic knowledge and technical skills in welding and fabrication.
You will develop experience of working in a busy fabrication hall and learn all the essential health and safety requirements for this specialist environment.
The course will cover basic hand fitting techniques, Metal Inert Gas welding and Computer Aided Design (CAD). At Newcastle College's Energy Academy, you will be equipped with a wide range of hand-tools and equipment that meet industry standards. From flux-core welding and thermal cutting techniques to sheet metal development and platework, you will gain transferrable skills and a working knowledge of the industry from experts in the field.
If you are a school leaver looking to make the next step into employment within the fabrication industry, click the link below to learn more about this accessible course:
https://www.ncl-coll.ac.uk/courses/775001188420242/engineering-and-welding-level-1