Load Out & Vessel Mobilisation
Strategically based in Newcastle Upon Tyne, WD Close offers industry-leading logistics for the effective mobilisation and demobilisation of marine and subsea equipment.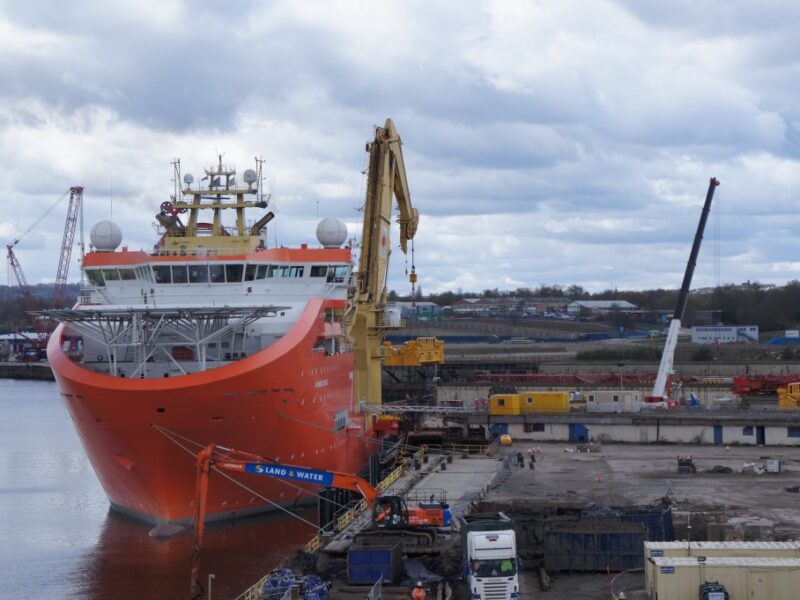 Preparing your vessel with precision
Within WD Close we have invested heavily in the development of our Carville facility giving us the ability to offer a complete load out and mobilise/demobilise service for your vessel at either of the two berths at our waterfront facility carried out by our dedicated load out team and cutting-edge equipment.
Our mobilisation teams and equipment are available at short notice, working efficiently around the clock to ensure rapid completion to minimise downtime for the vessel and crew keeping costs to a minimum.
Berth 1 – 210m x 40m with a 7.5m depth
Berth 2 – 210m x 40m with a 9.1m depth
Regardless of the scale of your project, WD Close can deliver. In the past, we have completed a series of load outs for SS7 with an approximate total weight of 2000T, including deck modification and sea fastenings.
Secure office space and storage facilities are also available to rent for the duration of the mobilisation with uninterrupted access.